Planning your next tropical vacation and wondering how you can make the most of your time in the sun? While many travellers are tempted by the lure of resorts, most are surprised to learn that there are just as many perks, if not more when booking a private villa. Whether you're looking to relax in style while enjoying your honeymoon or bring the entire family on a trip they're sure to remember, renting a villa is the perfect way to experience your very own slice of tropical paradise.
Learn more about the reasons to consider the perks of these homes away from home below!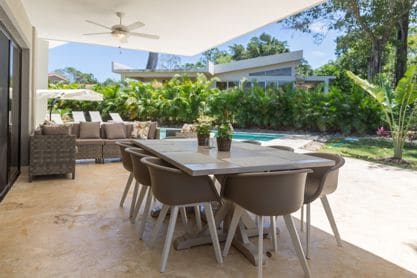 Privacy
One of the biggest advantages to renting a villa during your vacation is the luxury of true, uninterrupted, privacy. Imagine settling into your own space, free of the crowds, noise, and chaos often found in popular resorts. Simply put, if you're looking to truly unwind, the privacy afforded by a villa is unbeatable.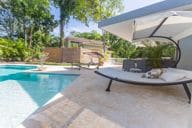 Comfort
Want to feel at home even while you're away? Unlike hotel rooms that can often feel cramped and impersonal, villas are welcoming, spacious, and feature plenty of common amenities that make it easy to relax in luxury. Curl up on a sofa, enjoy high end sheets, and lounge around in complete luxury between adventures!
Perfect For Groups
Planning a family trip with the whole gang? Looking to celebrate with a destination wedding? Villas are the perfect solution when it comes to accommodating large groups. Multiple bedrooms make it easy for everyone to have their own space, as well as ample privacy for the duration of the trip. Feel like a quiet night in with a family meal instead of going out? No problem! Casa Linda's villas feature fully stocked kitchens, among with a bevy of other amenities for you to enjoy.
Spoil Yourself
The best benefit of all when it comes to renting a villa is how easy it is to give yourself the luxury you deserve on vacation. Treat yourself to a private dinner prepared by a professional chef, feel your cares melt away with a massage, and even have your own private butler on hand for the ultimate experience. Whatever your style of luxury is, we're here to make it a reality!
Discover The Joy Of Your Own Private Hideaway Today
Contact Casa Linda to learn more about the Dominican Republic vacation villas today!