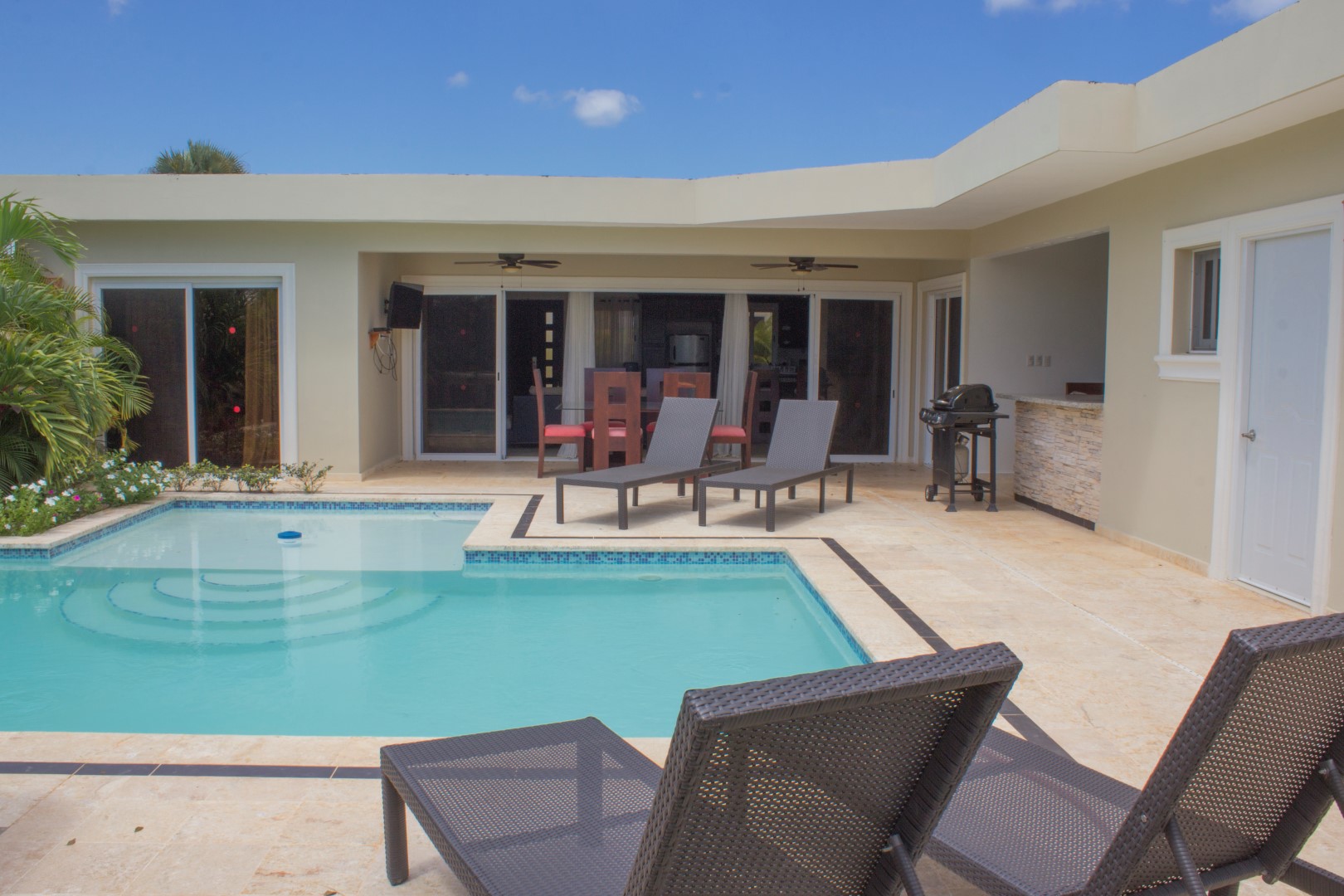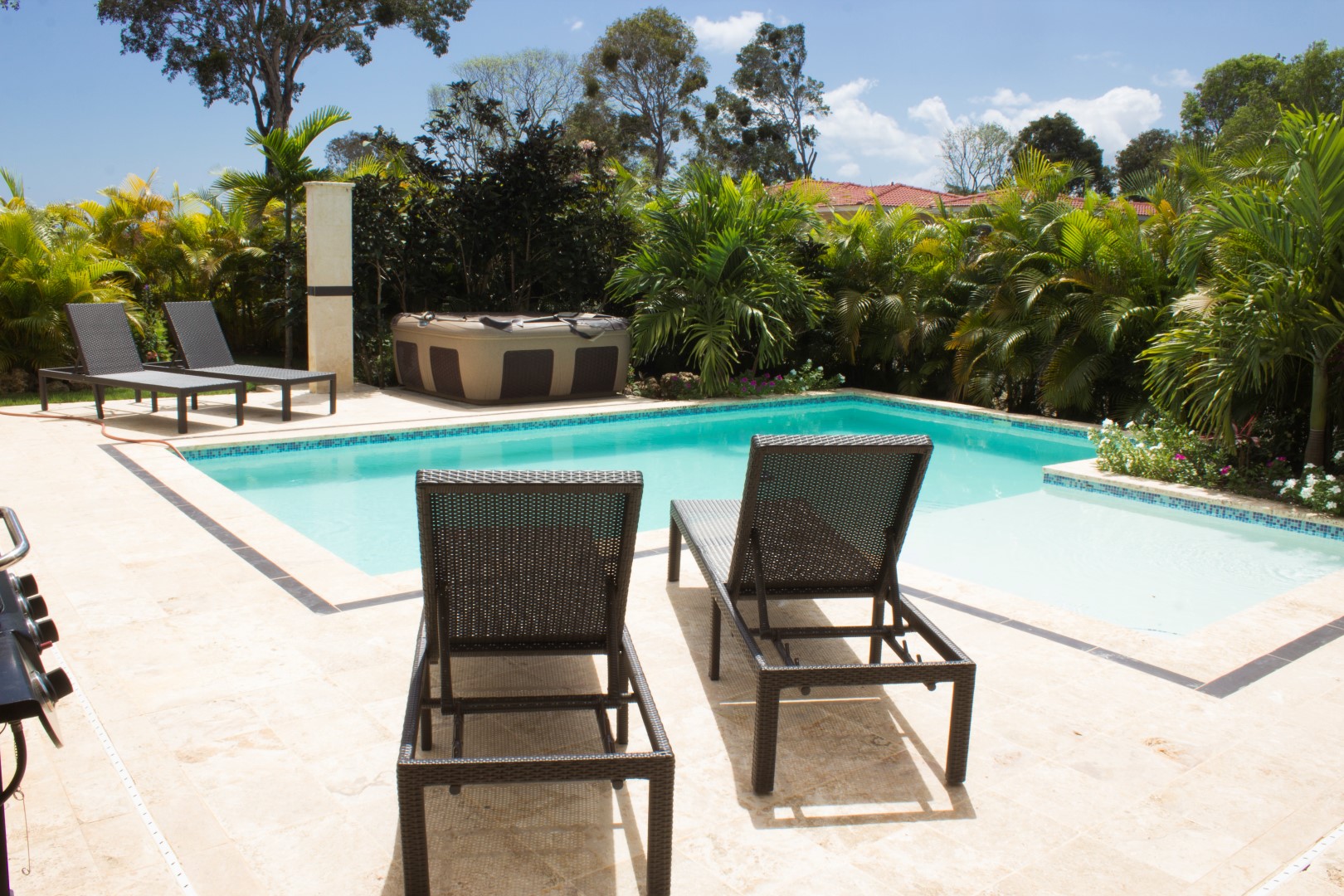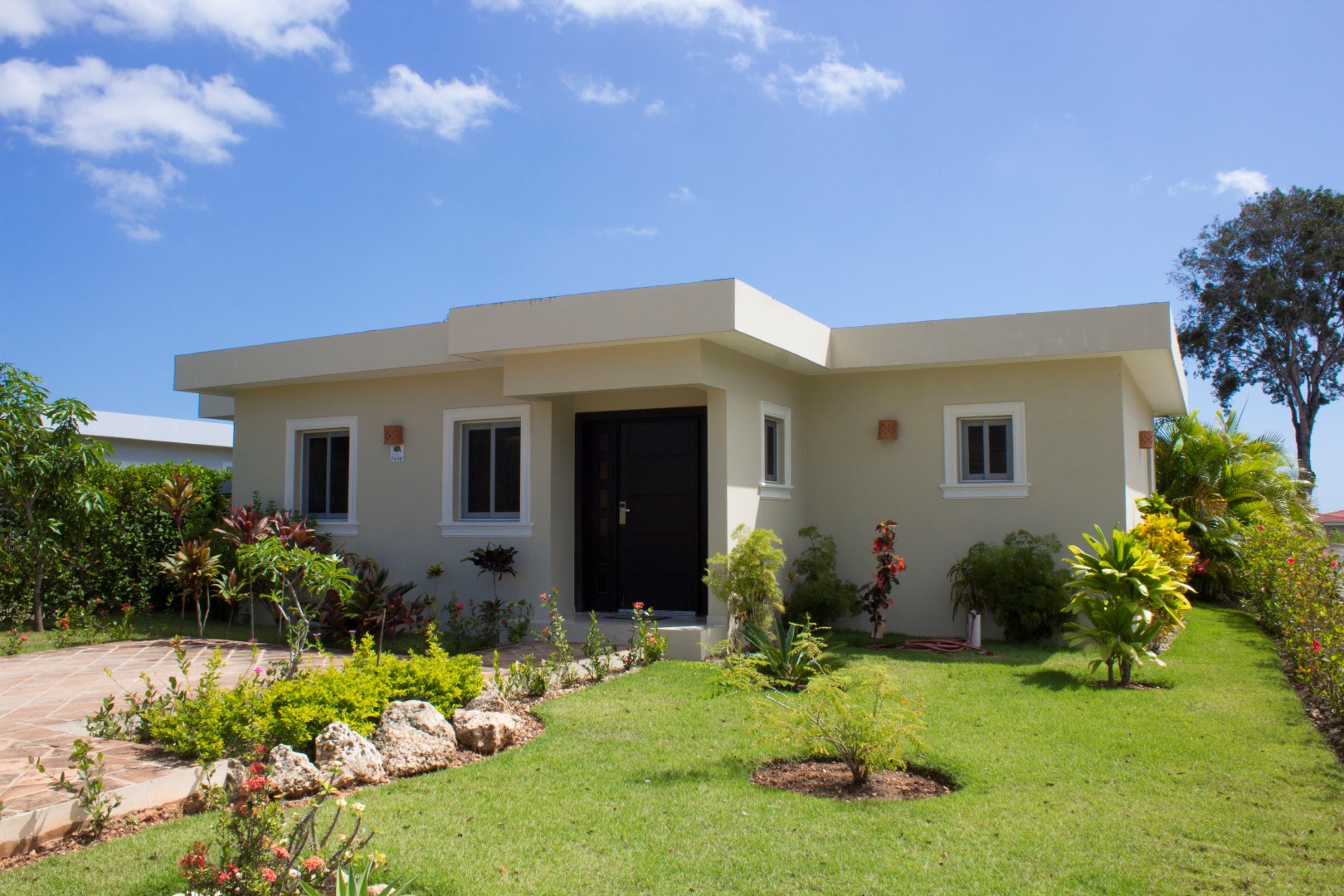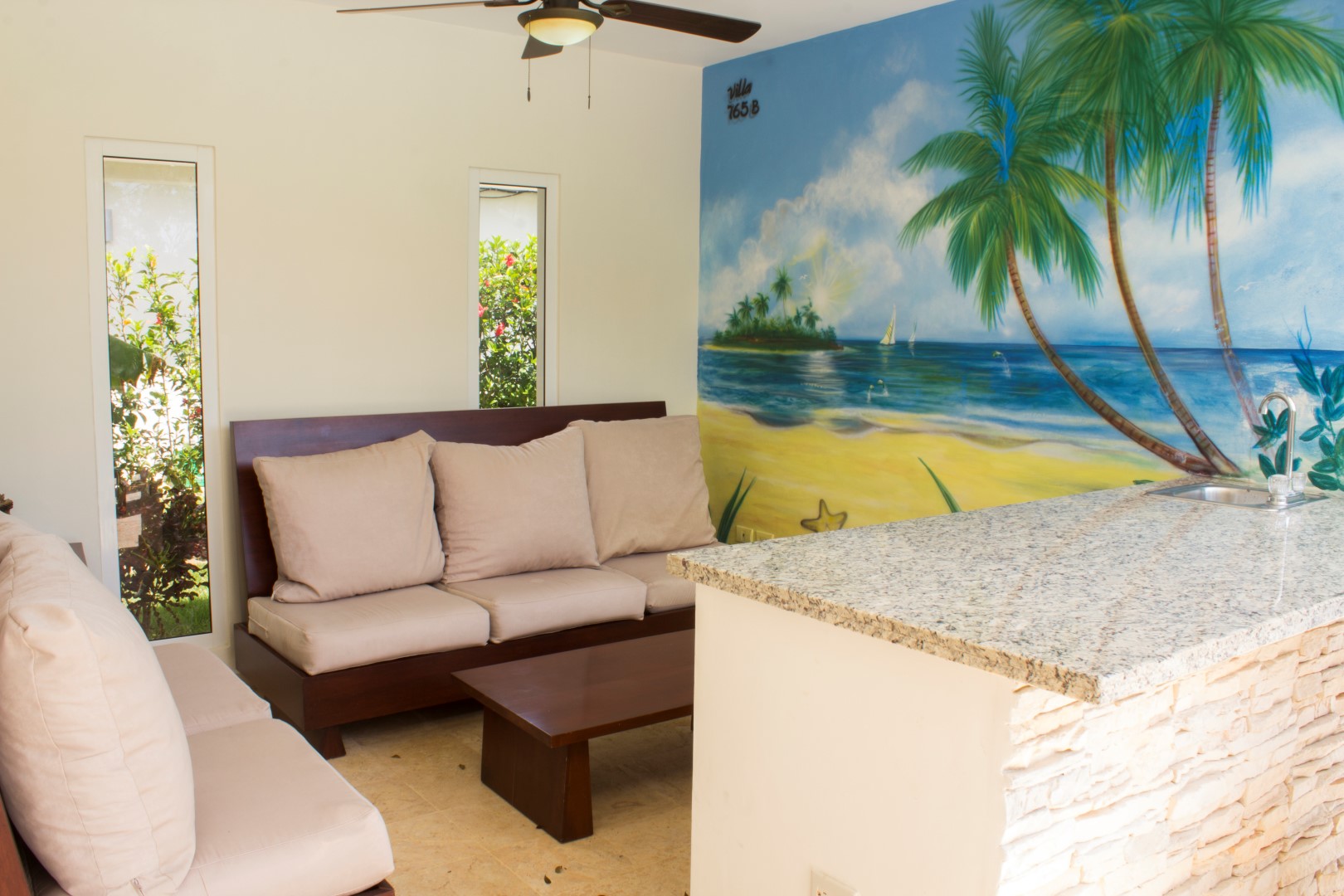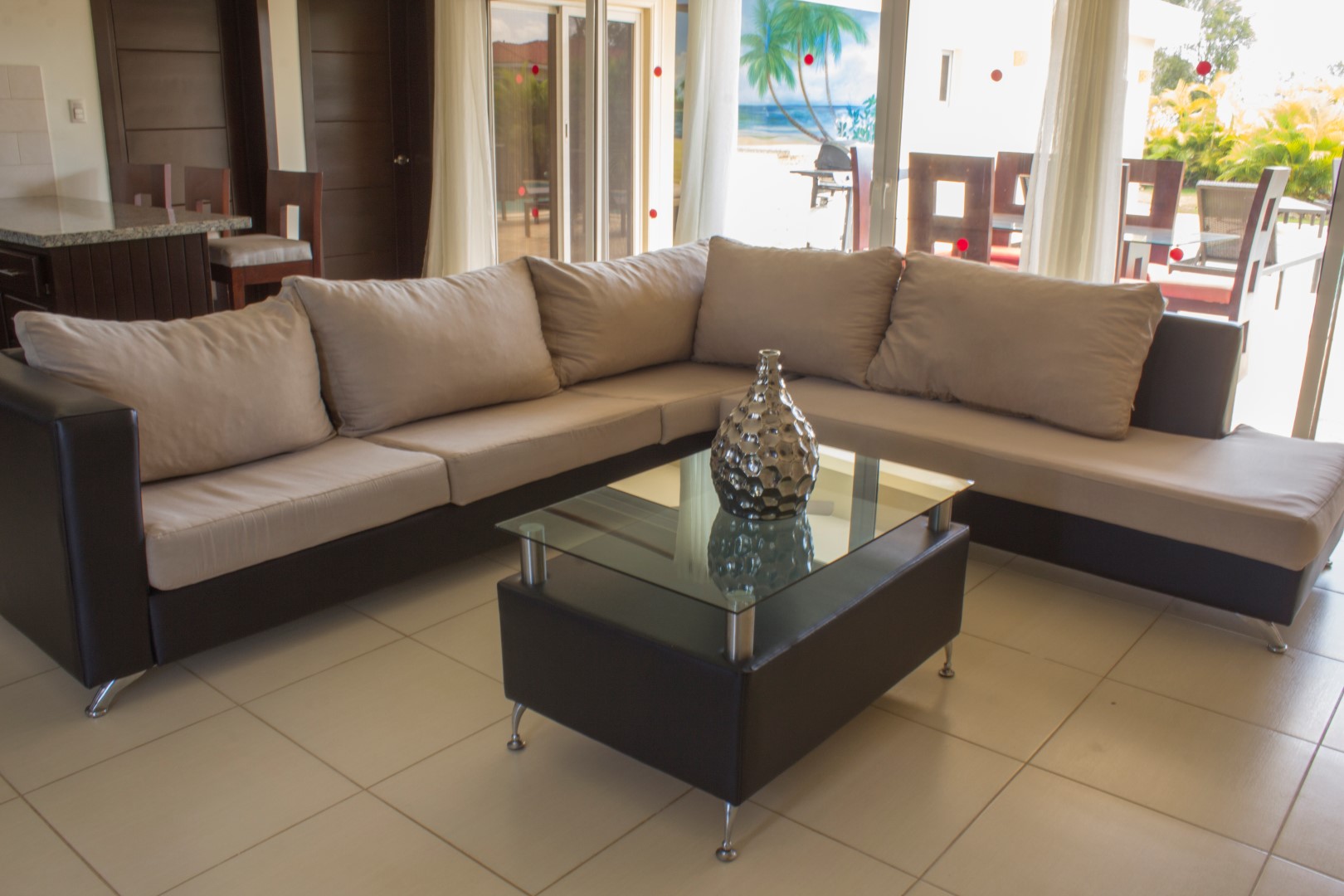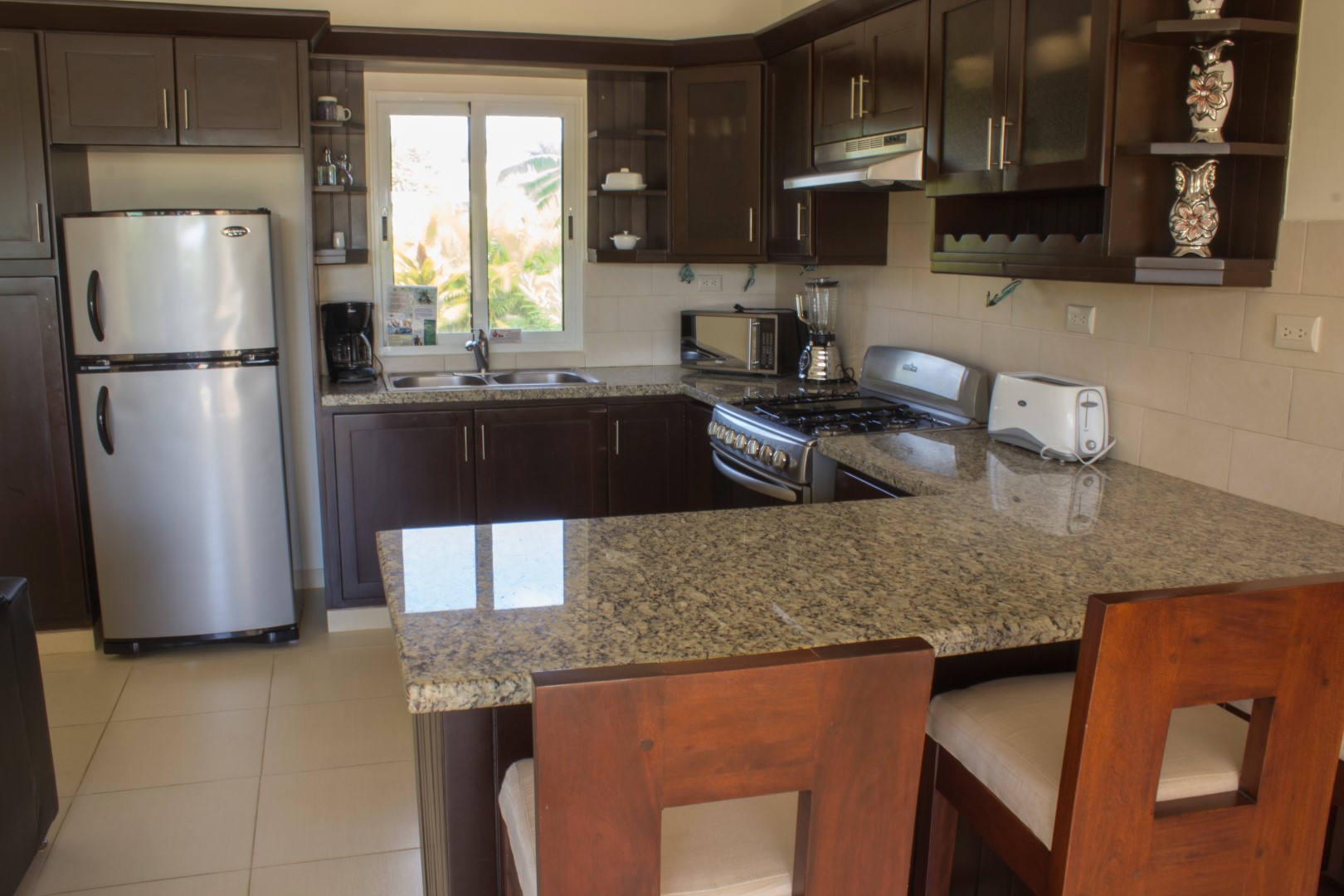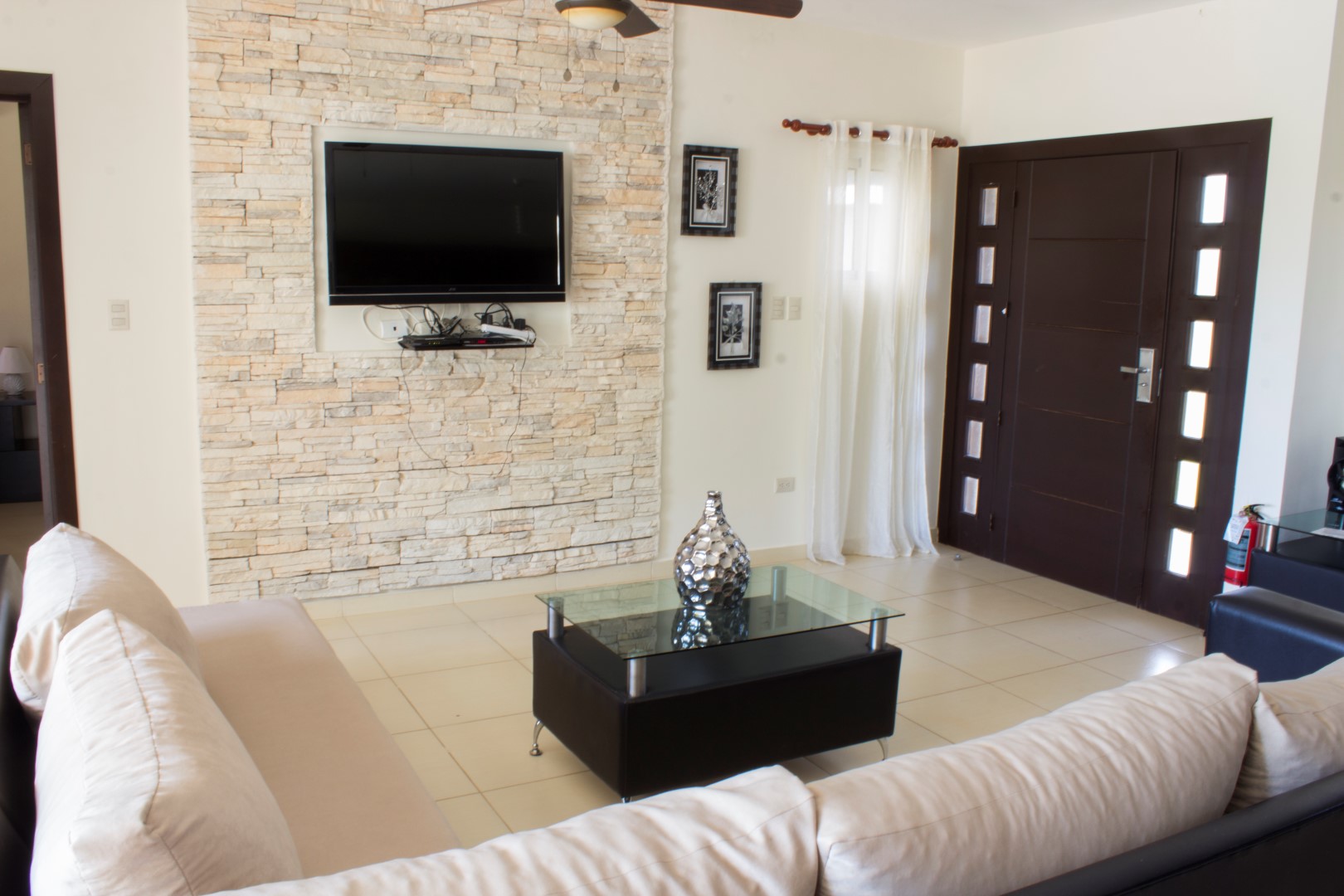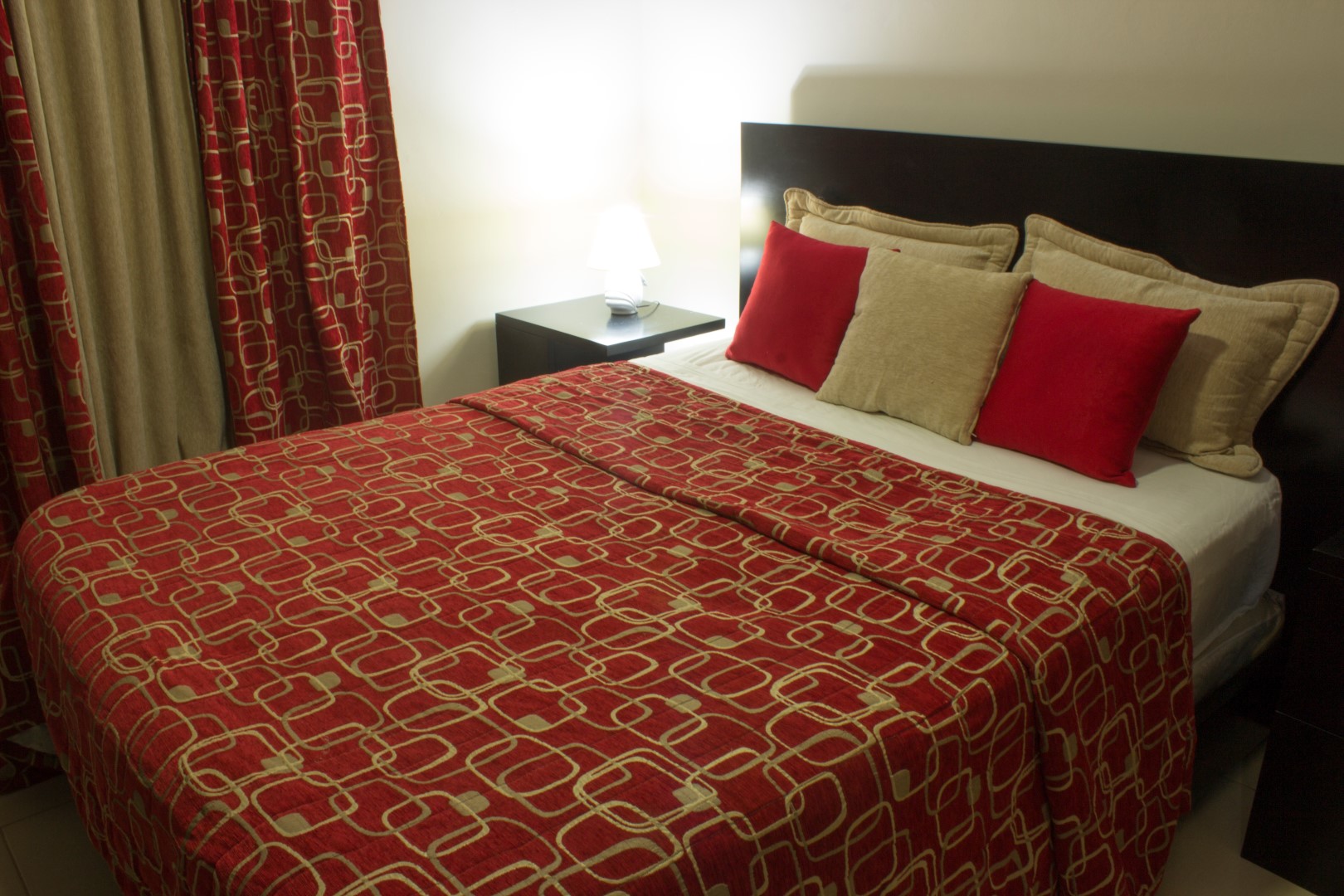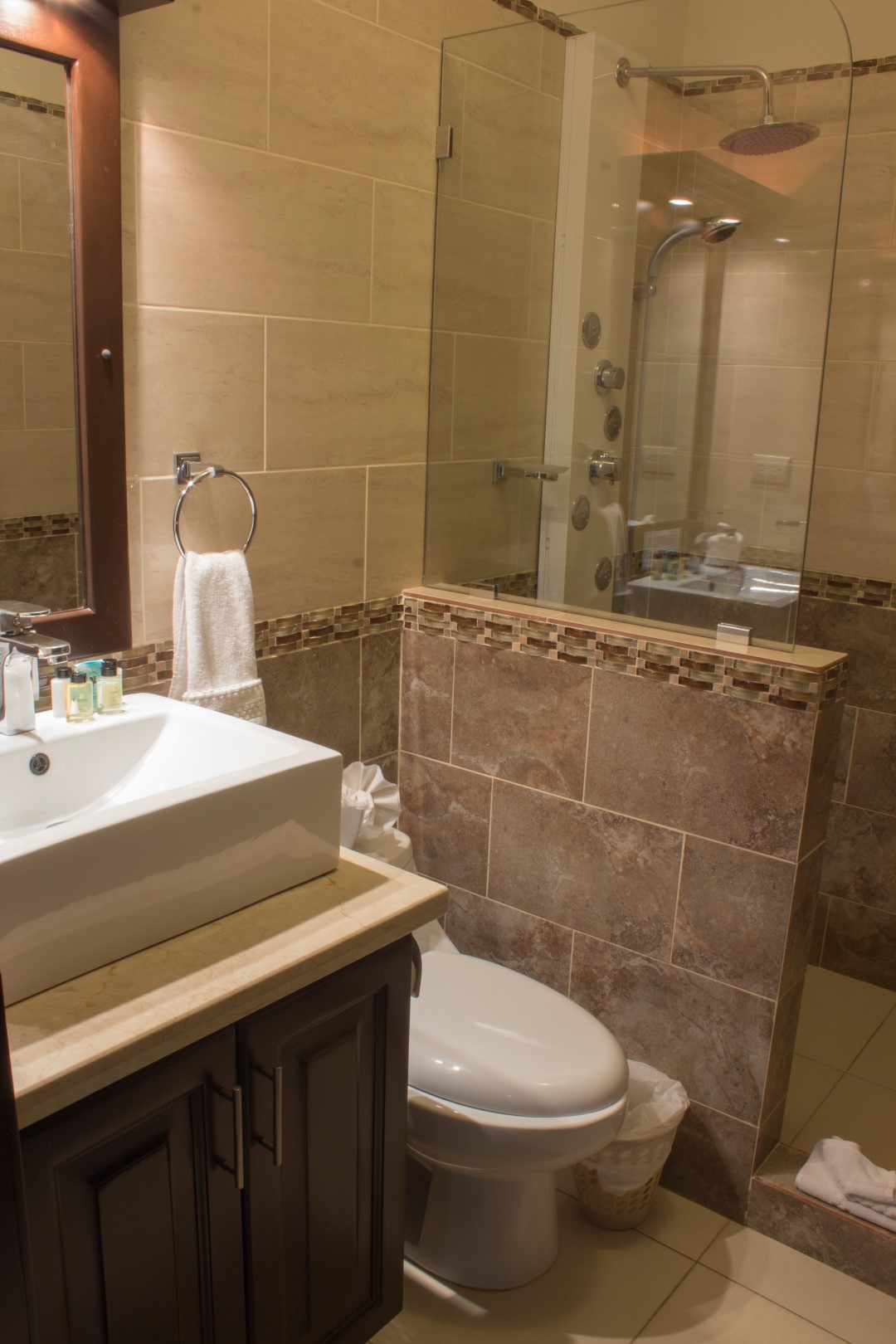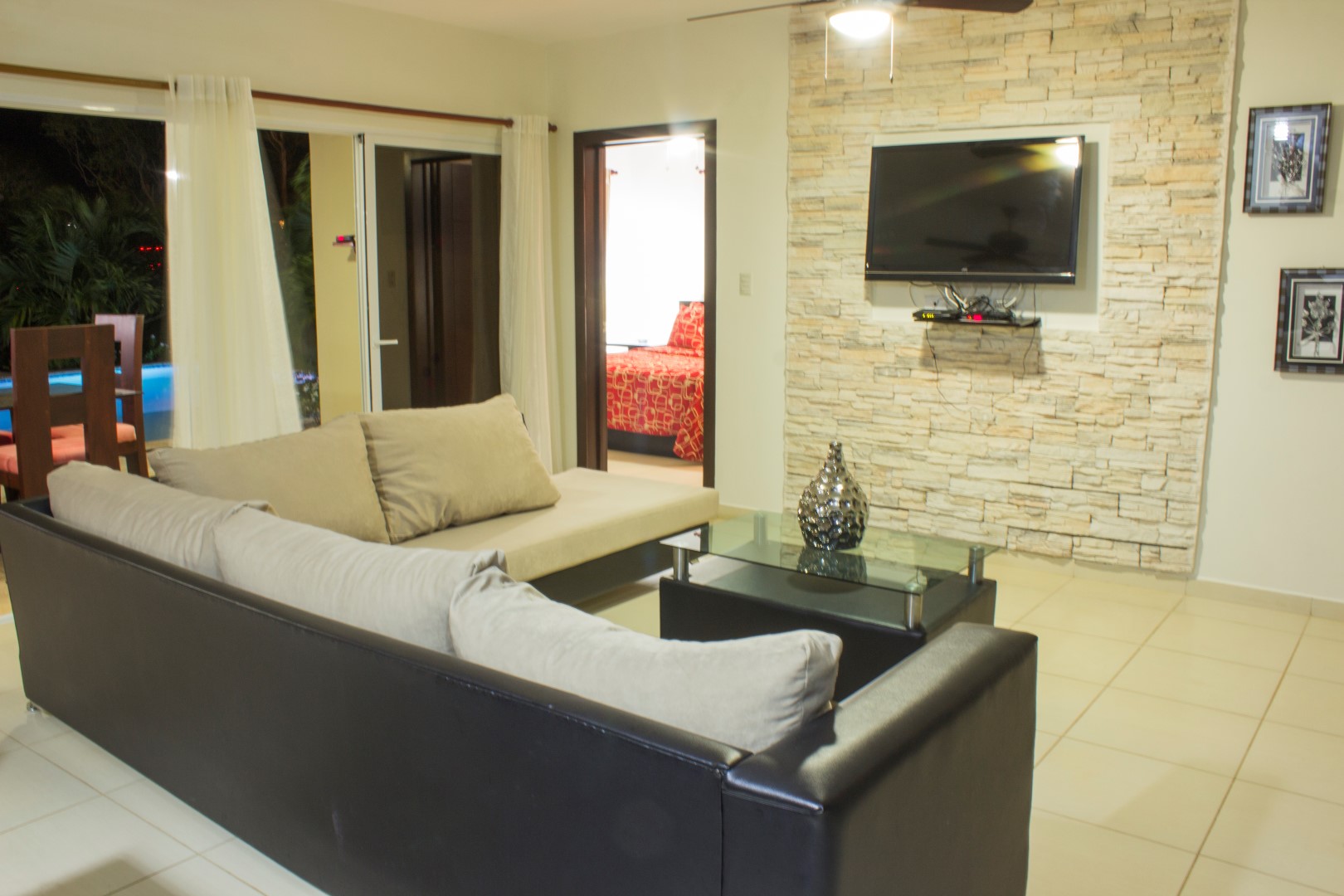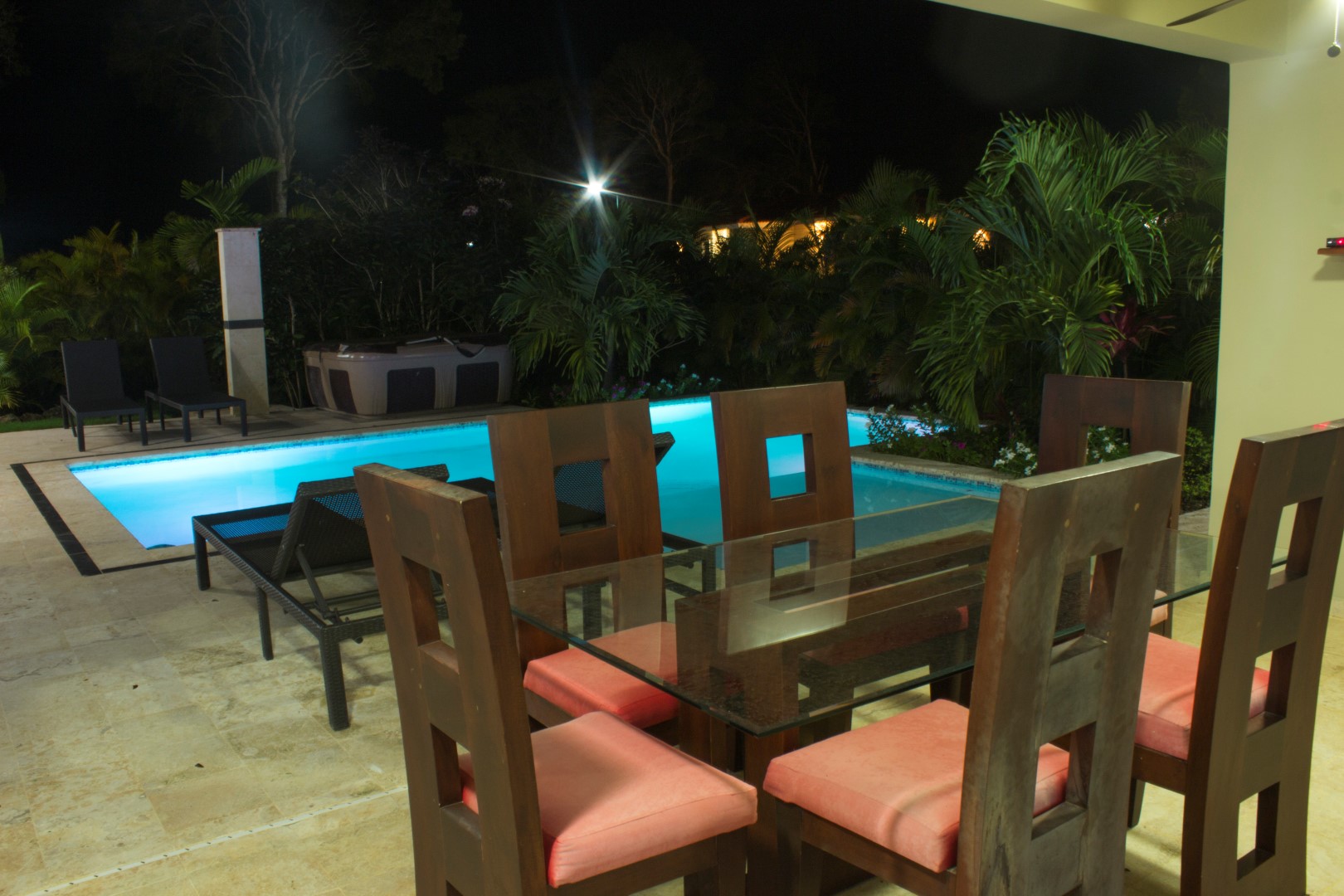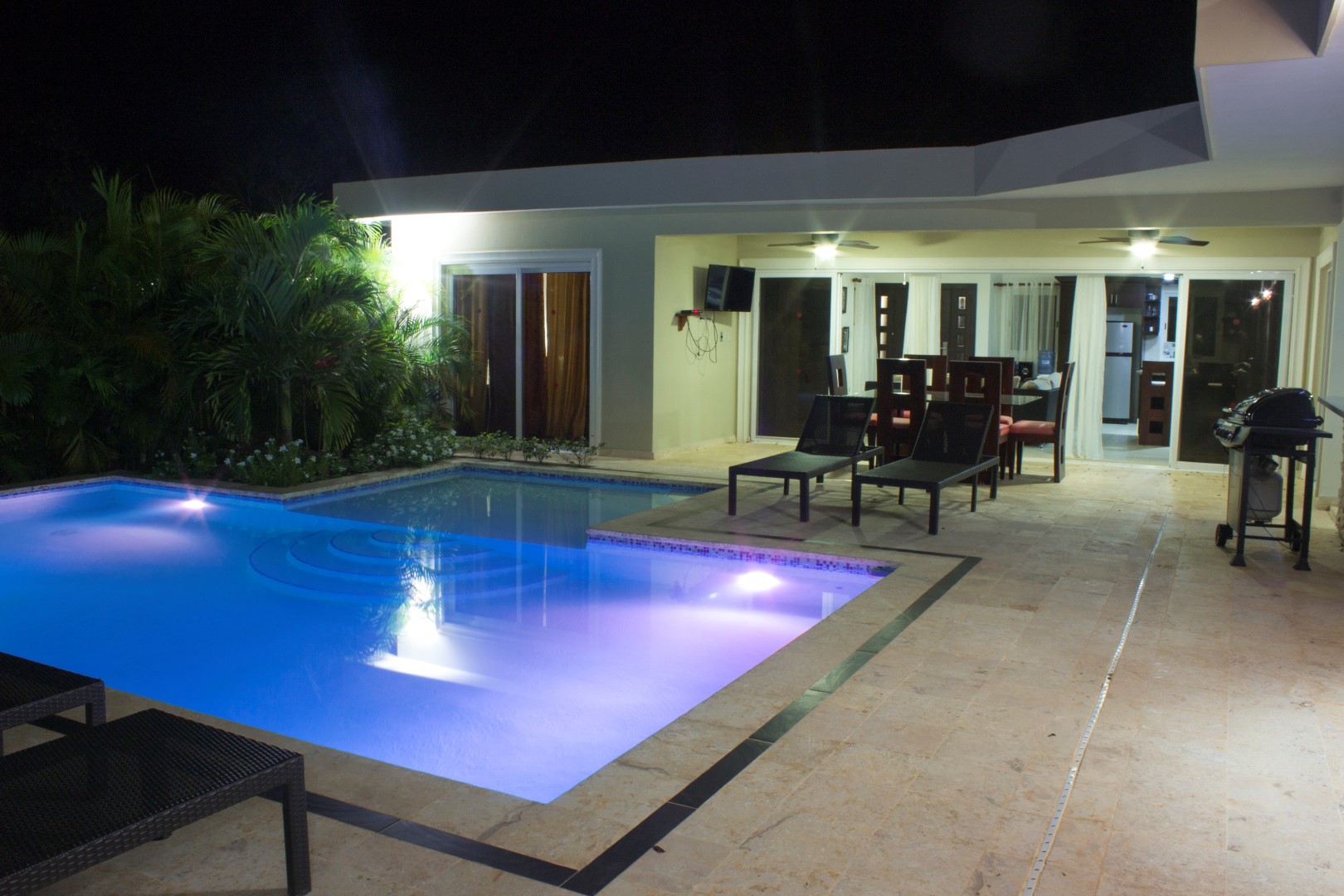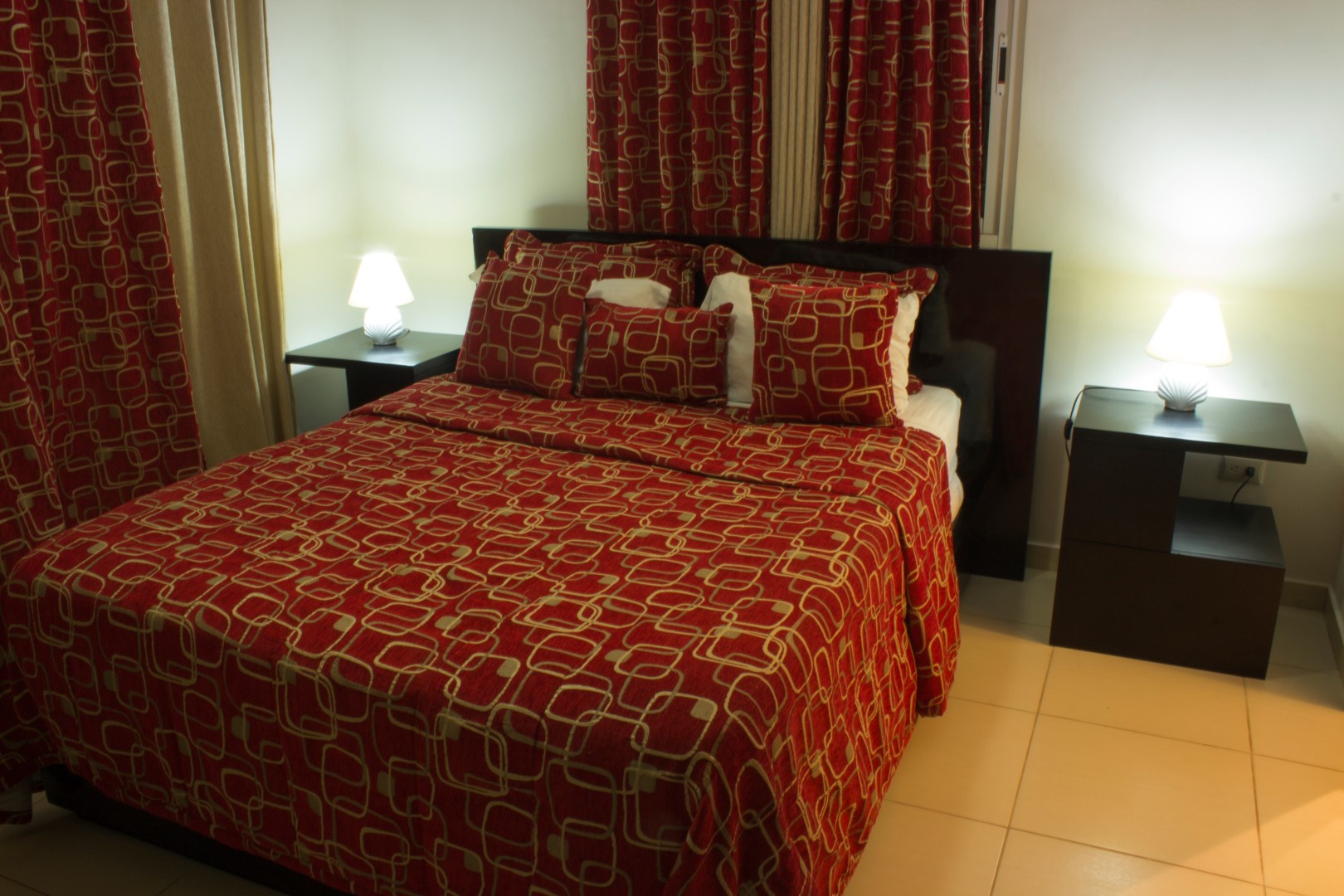 | | |
| --- | --- |
| Huésped | 6 |
| Dormitorios | 3 |
| Baños | 3 |
| Permite mascotas | No |
| Piscina | Si |
Descripción
How about a tropical vacation in a comfortable, well planned three bedroom villa with all the bells and whistles? The kids will love the rainbow lit pool with sunbed ledge and beautiful garden lighting. Each bedroom has a private bathroom and TV as well as a patio door to the pool. A U-shaped, modern kitchen has all the items you need to prepare small meals to elaborate feasts. Just outside is a covered terrace with dining area and an outside palapa with BBQ, living room seating and bar. Hang out by the pool on a lounge chair, relax, listen to some music… this is your vacation your way.
18% de impuesto se agregará a todas las tarifas de alquiler nocturno
La limpieza está incluida en la tarifa de alquiler y se proporcionará cada dos días.
El cuidado de la piscina y el jardín se proporciona en la tarifa de alquiler tres veces por semana.
Electricidad: existe una tarifa normal de electricidad utilizada para viviendas de alquiler de varios tamaños, y esta cantidad está incluida en la tarifa de alquiler. Una lectura del medidor de electricidad se realizará al momento del check in y check out. El uso de electricidad que exceda lo siguiente por precio de habitación se cobrará a una tasa de 12.3RD por kW;
2 habitaciones: 25 kW, 3 habitaciones: 30 kW, 4 habitaciones: 40 kW, 5 habitaciones: 50 kW, 6 habitaciones: 50 KW
Política de cancelación: las reservas canceladas al menos 60 días antes del inicio de la estancia obtienen un reembolso del 100%. Las reservas canceladas al menos 30 días antes del inicio de la estancia obtienen un reembolso del 50%. 100% de los costos de reserva se cargará en el momento de la reserva.
Los depósitos de daños de $ 75 / por habitación se deben cargar y se reembolsarán 24 horas después de la salida si no hay daños o artículos faltantes en la villa.
Comodidades
Todas nuestras grandes villas están completamente equipadas con todo lo que necesitas para la vida real. Solo trae tu ropa y cepillo de dientes! En todas las villas: cajas fuertes en al menos un dormitorio, acceso a Internet WiFi de alta velocidad gratis, servicio de traslado gratuito en autobús, aire acondicionado en todas las habitaciones, recepción abierta las 24 horas, planificación de viajes / reserva de excursiones de cortesía, televisión por cable, patio privado / piscina, opcional Servicios de chef / spa (tarifa), tenis, mini-golf (tarifa pequeña), acceso al restaurante y mini mercado en las instalaciones, y nuestro mejor servicio para cada parte de su estadía.
Precio
* Las tarifas están sujetas a cambios sin previo aviso. El precio no incluye impuestos, opciones adicionales o tarifas.
Precios de alquiler de vacaciones estándar
Dom
Lun
Mar
Mie
Jue
Vie
Sat
Semanal
Noches Min.
None-Peak Season


DESDE: May 1 - September 30



214
214
214
214
214
214
214
1498
2 Nights
Shoulder Season


DESDE: March 1 - April 30




DESDE: October 1 - November 30



233
233
233
233
233
233
233
1631
2 Nights
Peak Season


DESDE: December 1 - February 28



253
253
253
253
253
253
253
1771
2 Nights
Calendario
March 2019
S
M
T
W
T
F
S
1
2
3
4
5
6
7
8
9
10
11
12
13
14
15
16
17
18
19
20
21
22
23
24
25
26
27
28
29
30
31
April 2019
S
M
T
W
T
F
S
1
2
3
4
5
6
7
8
9
10
11
12
13
14
15
16
17
18
19
20
21
22
23
24
25
26
27
28
29
30
May 2019
S
M
T
W
T
F
S
1
2
3
4
5
6
7
8
9
10
11
12
13
14
15
16
17
18
19
20
21
22
23
24
25
26
27
28
29
30
31
June 2019
S
M
T
W
T
F
S
1
2
3
4
5
6
7
8
9
10
11
12
13
14
15
16
17
18
19
20
21
22
23
24
25
26
27
28
29
30
July 2019
S
M
T
W
T
F
S
1
2
3
4
5
6
7
8
9
10
11
12
13
14
15
16
17
18
19
20
21
22
23
24
25
26
27
28
29
30
31
August 2019
S
M
T
W
T
F
S
1
2
3
4
5
6
7
8
9
10
11
12
13
14
15
16
17
18
19
20
21
22
23
24
25
26
27
28
29
30
31
September 2019
S
M
T
W
T
F
S
1
2
3
4
5
6
7
8
9
10
11
12
13
14
15
16
17
18
19
20
21
22
23
24
25
26
27
28
29
30
October 2019
S
M
T
W
T
F
S
1
2
3
4
5
6
7
8
9
10
11
12
13
14
15
16
17
18
19
20
21
22
23
24
25
26
27
28
29
30
31
Mapa
Carretera Sosua-Cabarete, Entrada el Choco
Caracteristicas
Piscina privada
Aire acondicionado en todas las habitaciones.
TV/Cable
Servicio de Limpieza
Servicio de piscina / jardin
Oficina de habla inglesa las 24 horas
Servicio de autobús gratuito a las playas, tiendas, restaurantes
Seguridad las 24 horas
Internet de alta velocidad
Servicio gratuito de conserjería / planificación de viajes
Excursiones / Tours Disponibles
Estacionamiento gratis
Restaurante y mini mercado en el lugar (con entrega gratuita)
Servicio de lavandería disponible
Servicio de refrigerador lleno disponible
Servicio de Chef Disponible